The Ichiro's Card Series And The Hanyu Legacy
25th June 2022 by Owain Phillips
This month was a pretty special event for Australian Whisky Auctions, having one of the most sought-after expressions of Japanese whiskies land in our office. I am of course referring to the Colour Joker from the Ichiro's Playing Card Series. A special vatting of remaining Hanyu stocks to close out the 54-bottle series, this range of whiskies has broken records and made headlines for more than a decade now. But what is actually contained in these bottles? How did the whisky from a bankrupt distillery go on to become the launching pad for a new generation of exceptional Japanese bottlings? Well today, I endeavour to answer those questions.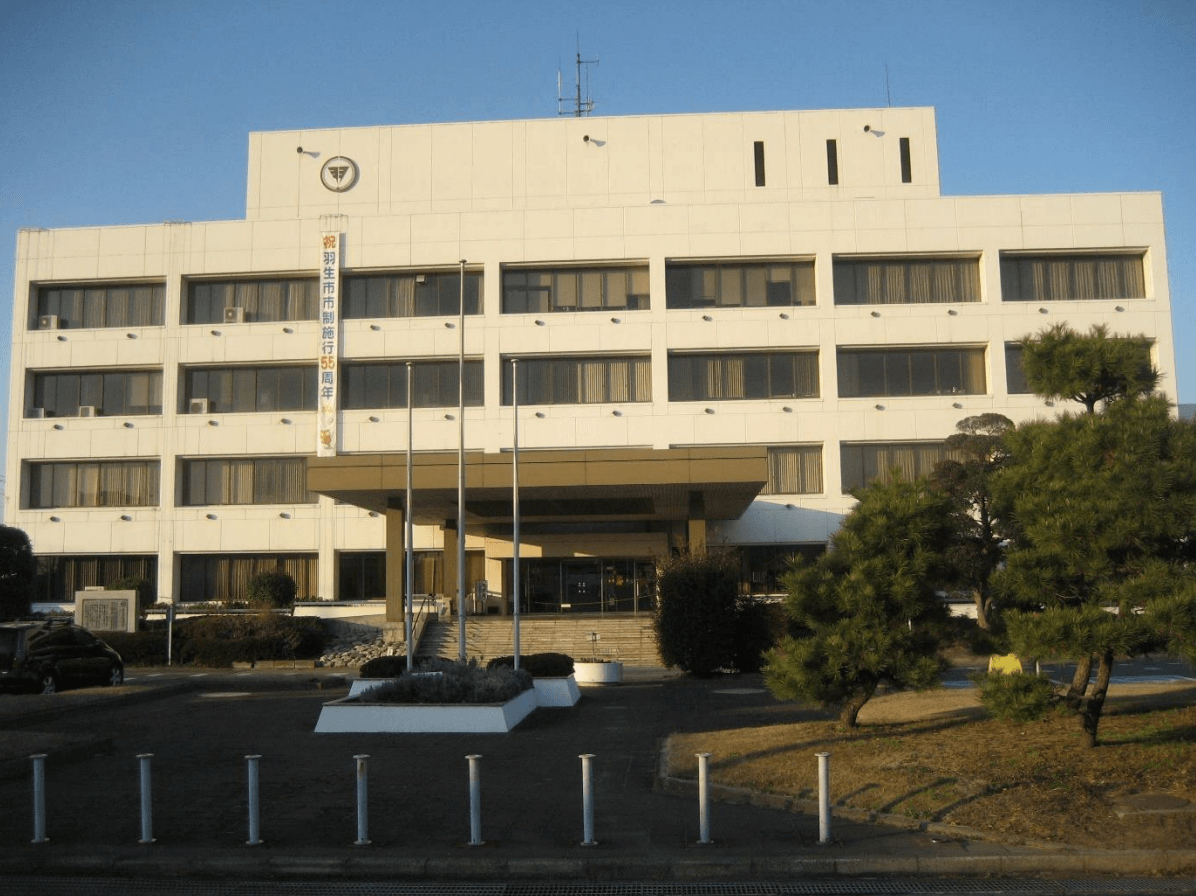 The Hanyu story, and therefore that of the playing card series, cannot be told without first understanding the family behind it. The Akuto family has been making sake in the town of Chichibu since 1626, and in 1941 Isouji Akuto set up a second site in the small town of Hanyu. This little location was intended to expand their sake producing capacity as well as their ventures into shochu distillation. It was this foray into distillation that encouraged Isouji to apply for an alcohol license, which was granted in 1946.
Toa Shuzo, the name of the Akuto family's company, initial efforts into whisky were characteristic of the wider industry at the time. Typically, they would purchase malt whisky in casks from Scotland, and supplement it either with neutral grain spirit produced in house on their stainless steel still, or grain whisky they had matured themselves and produced in the same manner. The first brand to be released by Toa Shuzo was 'Golden Horse', a typical blended whisky.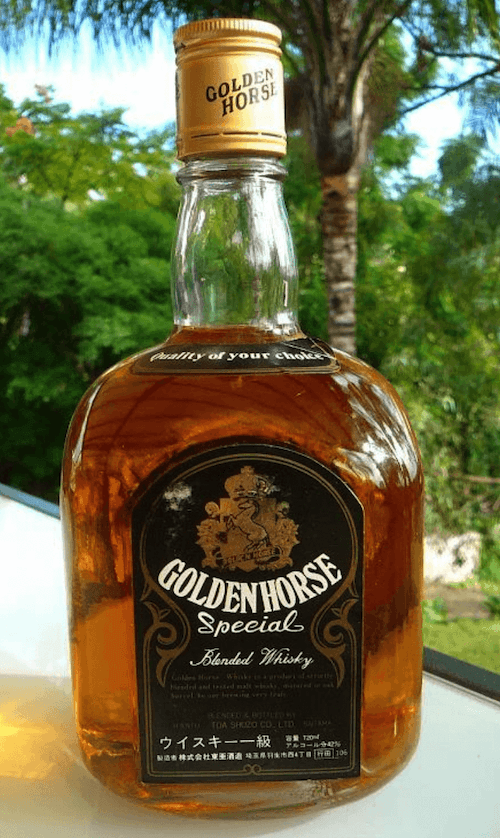 It was in 1980 that Yakuta Akuto would make the costly, but history defining, decision to change Hanyu's whisky style into that more closely resembling a single malt Scottish whisky. Relying so heavily on imported Scottish malt whisky was becoming too expensive for Toa Shuzo, and so two steam heated pot stills were installed at the Hanyu site in 1983 and production began!
As Toa Shuzo was importing Scotch whisky in casks, much of Hanyu's new make would utilise this wood. Roughly 80% of the distillery's output was matured in refill hogshead of typically bourbon of sherry, with the remaining 20% being large virgin American oak puncheons crafted by a local cooperage.
Unfortunately, the demand for whisky nosedived in the mid-1980s and with a tax reform taking place in 1989, Toa Shuzo would struggle to be competitive against the now considerably cheaper Scotch whiskies being imported to Japan. This meant that at the end of 1991 Hanyu's stills were switched off, and whisky production ceased.
But this wasn't the last time Hanyu would produce whisky, all thanks to the help of one man. Enter the legendary Ichiro Akuto.
Ichiro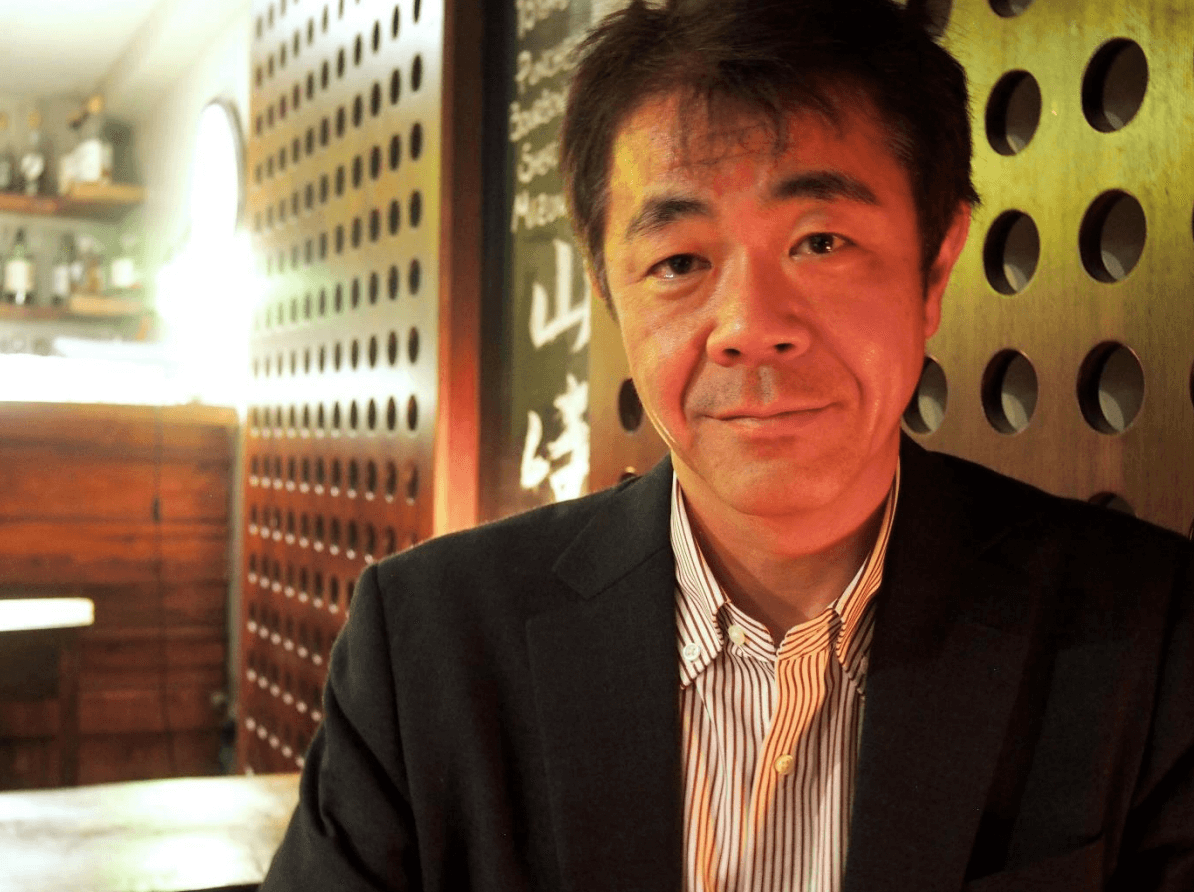 Joining the family business in 1996, Ichiro had spent 6 years prior working for Suntory with the ambition of one day joining the Yamazaki distillery. As Toa Shuzo was facing considerable financial difficulty, he returned home to try and turn things around. His first strategy was to reinvent the Golden Horse brand as a high-quality single malt brand. Golden Horse 8-year-old was launched and sold well, proving that demand for Japanese single malt existed. After a few years of this, Ichiro decided it was time to fire up the Hanyu stills once again and in the spring of 2000, Hanyu new make once again flowed. Sadly, the sake industry was now seeing a major downturn, creating even more financial difficulty for Toa Shuzo, and so 2000 would mark the last year of production of Hanyu and in 2004 the company was sold to a shochu producer.
Ichiro was in charge of the sale to the Kyoto based shochu maker, including all 400 casks of whisky aging in the Hanyu warehouses. The new owner had no interest in the whisky industry, simply suggesting that the stock be reprocessed into shochu. Ichiro couldn't let this happen, and with financial backing from Sasanokawa Shuzo, another sake producer, he took ownership of all 400 casks. These whiskies would create the foundation of Akuto's future, and the legendary playing card series.
The Card Series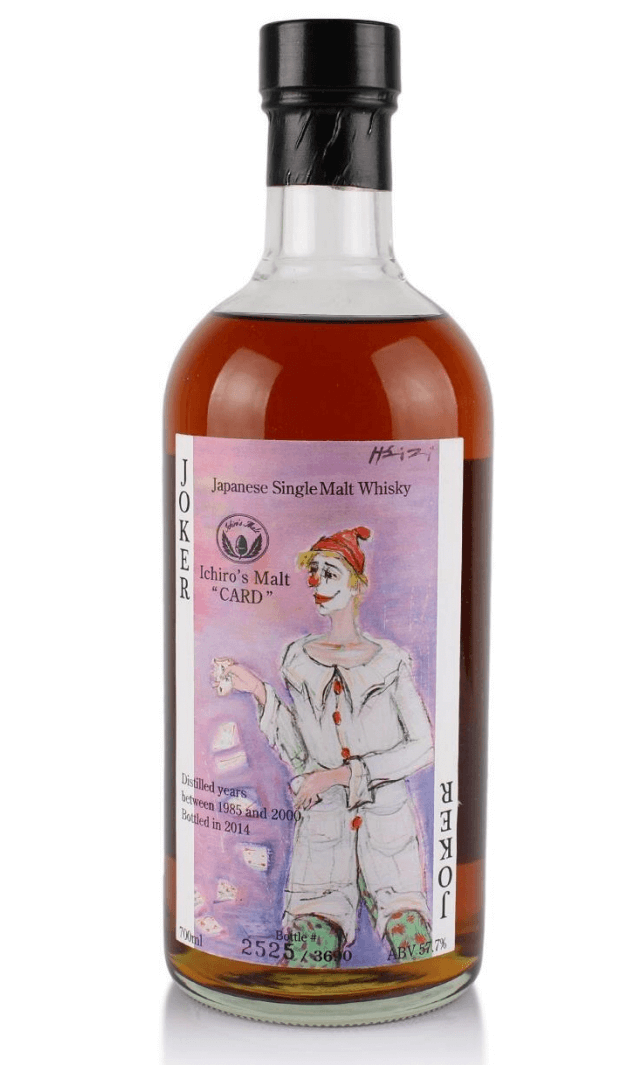 With the 400 Hanyu casks now sleeping in Sasanokawa Shuzo's warehouses Akuto needed to find a way to sell them. With financial backing from a family member the company 'Venture Whisky' was born. Ichiro's goal was to establish a new distillery, a feat he would achieve in 2008 with the
Chichibu distillery, but he first had to generate some form of cash flow from the Hanyu stocks.
In 2005, after visiting numerous bars and offering casks, Ichiros would meet Takeshi Abe. A graphic designer by trade, Abe discussed with Ichiro about how a customer might pick a bottle of whisky from a backbar. The colour of the label, the art style, and the story behind the bottle was determined to be the best way to sell a bottle to a potential drinker. The playing card series was born out of these ideas, allowing a consumer to simply ask for a '3 of hearts' or another card.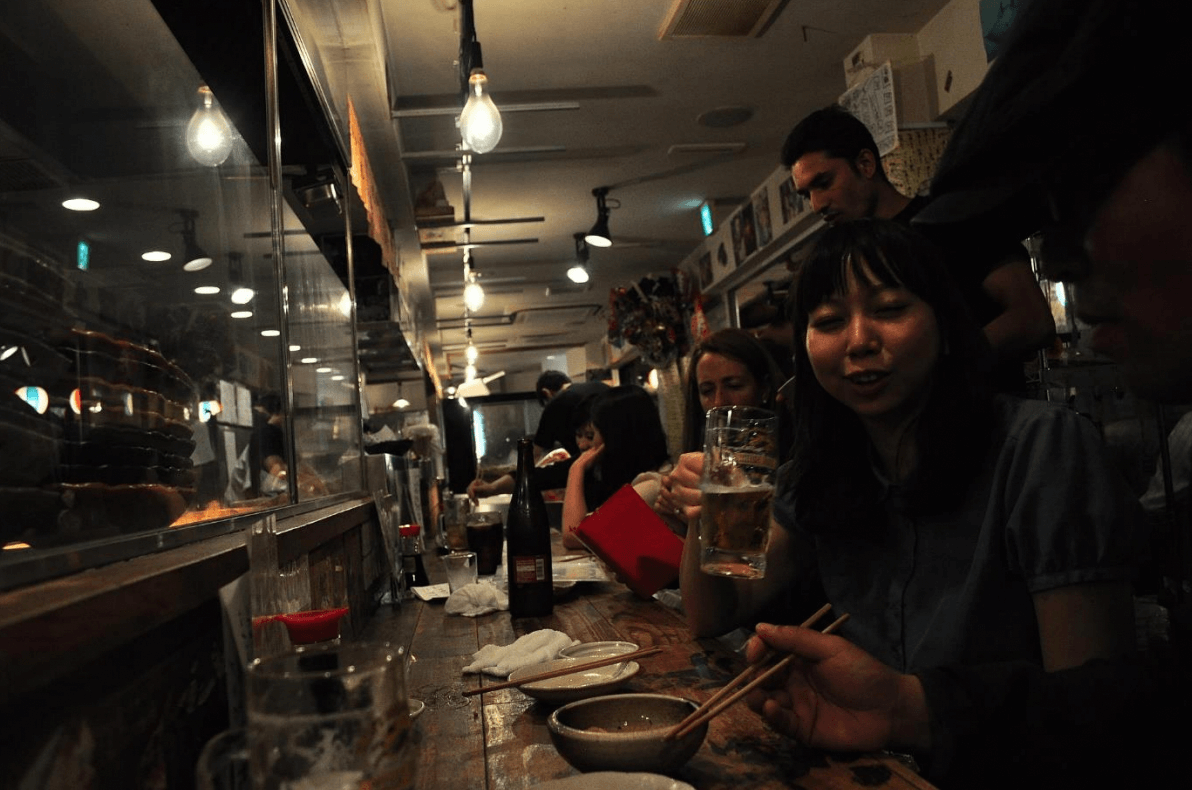 One of the biggest obstacles Ichiro's faced was the casks themselves. As noted earlier, nearly all of Hanyu's production was done with refill hogsheads. Some of these were even third fill casks, meaning that even older vintages were seeing minimal to no wood contact. To give some of this tired stock a new lease on life Akuto began sourcing casks to finish the whisky wherever he could.
Over the 8-year release period he experimented with pretty much every cask type imaginable. Sherry was a popular choice, with Japanese mizunara also being utilised. Port, madeira, virgin oak, cognac and even custom 120L 'Chibidaru' casks all played a part in finishing Hanyu stocks.
Whilst there are officially 54 bottles of the card series, there are also technically four first edition bottlings. Ichiro drew a small number of bottles from four separate casks as almost a soft launch of the range, these were the jack of clubs, queen of hearts, king of diamonds and ace of spades. This means that there are 58 possible bottlings. These four were released in 2005 and bottled by hand in the Sasanokawa Shuzo warehouses. Working their way through the deck, Abe and Akuto would keep up the pace and only in 2014 was the deck completed with the release of two jokers, one in colour and another in monochrome.
Chichibu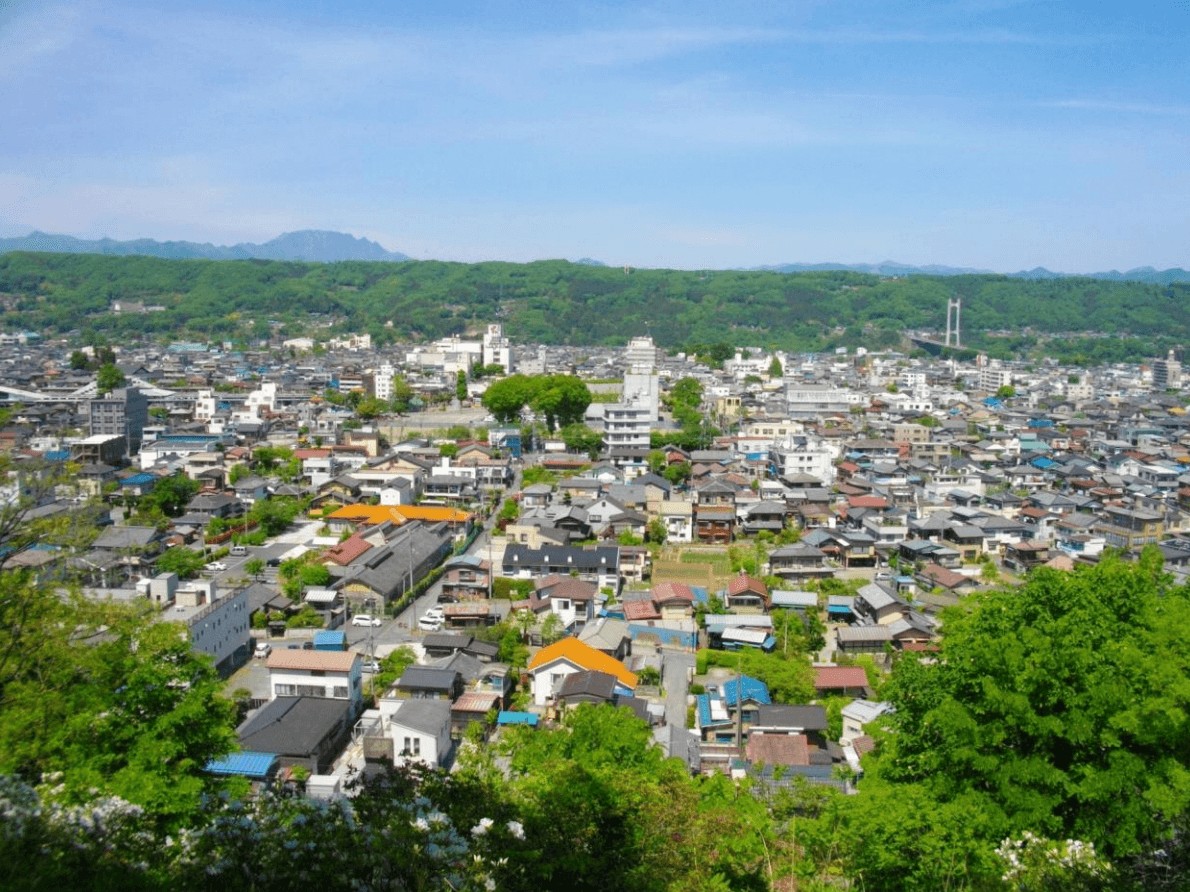 Officially opened in April 2008, the Chichibu distillery is located in the town of the same name and marks the Akuto family's return to the world of whisky distillation. Once the warehouses were built and licenses granted, the Hanyu stocks that had spent almost 4 years in Sasanokawa Shuzo warehouses were moved to the Chichibu facility where they would finally rest.
The Chichibu distillery is nothing sort of a technical marvel, being equipped with everything a producer could want to be self-sufficient. Malting floors, an in-house cooperage, bottling plant and on-site maturation warehouses are all found in the one location. This has led to an incredible level of demand for Chichibu whisky, something almost unheard of for such a young distillery in the industry.
All of the re-racking and additional maturation for the remaining Hanyu stock would take place at Chichibu from 2008 onwards. The series would gradually become more and more popular, with industry figureheads such as writer Ulf Bruxurd and Emmanuel Dron championing the series to European consumers.
Hanyu stocks still remain at Chichibu, with a 1985 vintage cask still reportedly aging in the warehouses to this day. Akuto has however decided to incorporate much of these stocks into his own in-house products. The 'leaf' series includes a double distilleries, Mizunara and wine wood reserve expression. These core bottlings from Chichibu are all blended malts utilising some Hanyu stocks as well as Chichibu's own young spirit.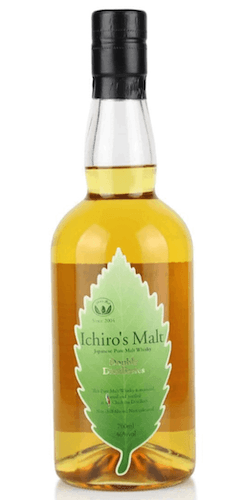 Legacy
The full 54 bottle set sold for over $1.5 million in 2020 at a Hong Kong auction house, setting a world record for the series. The full set has only been tasted twice. Once in 2015 in a tasting organised by writer Stefan Van Eycken, with the tasting aptly named "House Of Cards" tasting. The second time was through a private collector in November 2019 who sold tickets to a full set tasting, with a seat costing $21,000 USD. Of note from these tastings were the reported favourites. The top three bottles from 2015's tasting was the monochrome Joker, the four of spades and the four of clubs. Ichiro himself claims the two of clubs and ace of clubs are special to him, due to the mizunara wood used, along with the colour joker being a personal favourite.
The card series has gone on to be one of the most sought-after collections of whisky across the globe. With such a finite number of bottles being produced, and a substantial number of the early releases being drunk, having even one of the 58 bottles is special.
The final two bottles in the series have become almost mythical in nature. With the colour joker being a vatting of essentially cask ends, encompassing any leftover whisky from the other card releases. Whilst the monochrome represents Hanyu at its finest, being a 1985 distilled single cask that was at the time some of the oldest Hanyu ever to be bottled.
We were very lucky to have a Joker bottling come into our office for this month's auction, and it has been a great pleasure working with this exceptional piece of history.
Owain Phillips
Back to News